The bowl can be centered or offset, and the faucet holes can be drilled to meet your specifications. Multiple bowls are also available. Every vanity top is made to order and is made to your exact needs. 
Available for lavatories 16″ deep, or greater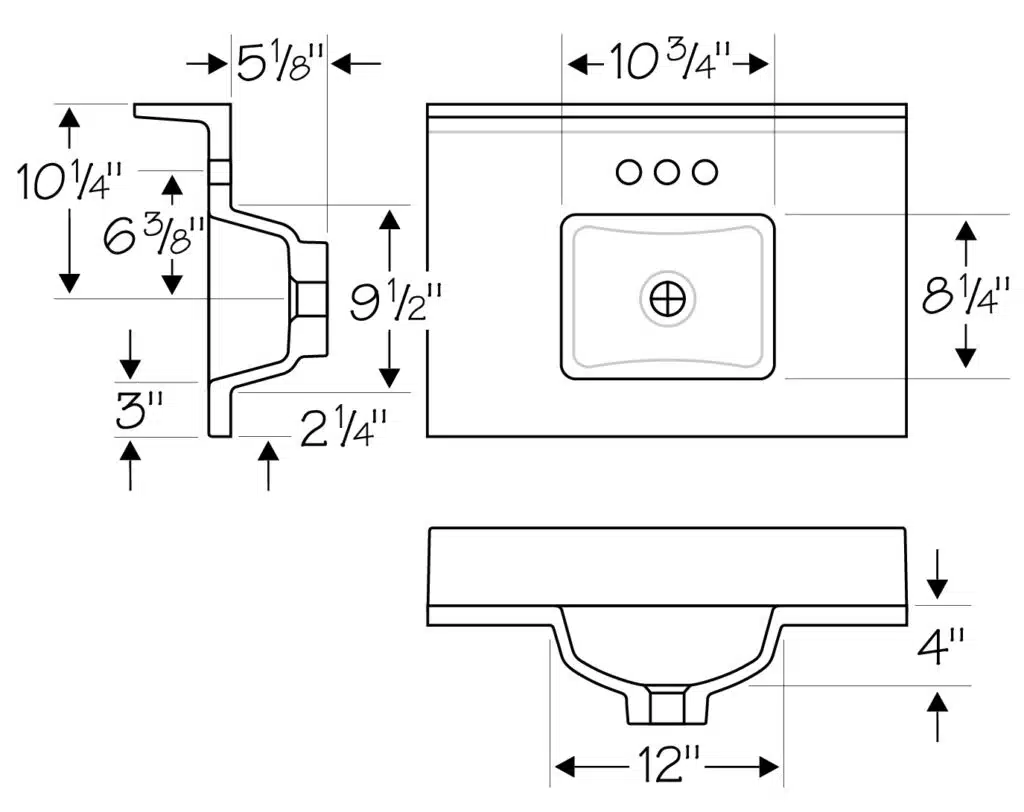 For use in 22 1/2″
deep lavatories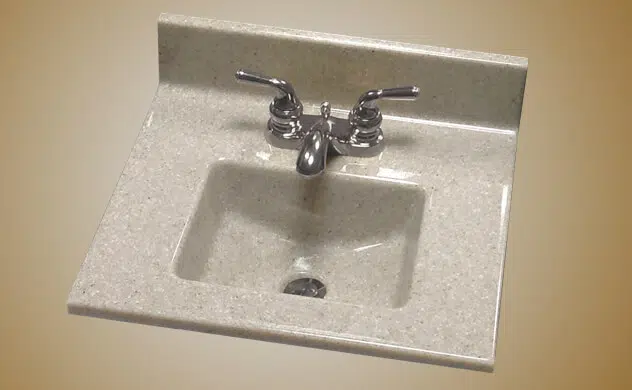 Proper Overhang on Vanity Cabinets
Whether you have traditional or full overlay doors, we recommend 1 1/2″ overhang from the face frame.